European and international projects
The Foundation for Urban Innovation is actively involved in the development and the implementation of projects funded by the European Union or other international public and private bodies. It is also part of international networks on the topics within its areas of competence.
Through its participation in international activities, the Foundation intends to increase cooperation with organisations from other European and non-European countries, thus fostering the exchange of experiences and best practices, and testing experimental approaches.
By providing its expertise in research and training, co-design and outreach activities, in particular on methodologies for civic participation, co-design and co-production, the Foundation collaborates on projects in various fields, such as urban planning, urban design and tactical urbanism, urban policy innovation, environment and energy, sustainable mobility, cultural welfare and cultural policies, neo-mutualism and collaborative economics, and urban regeneration.
If you would like to receive more information on our projects and activities, or would like to involve the Foundation in a project, please do not hesitate to contact us at .
---
Partnerships
EIT Climate-KIC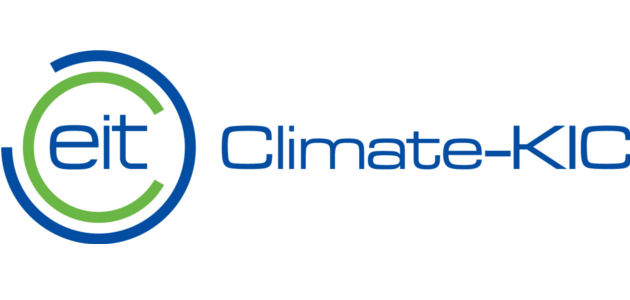 Since January 2016, the Foundation is affiliated partner of EIT Climate-KIC.
Supported by the European Institute of Innovation and Technology, we identify and support innovation that helps society mitigate and adapt to climate change. We believe that a decarbonised, sustainable economy is not only necessary to prevent catastrophic climate change, but presents a wealth of opportunities for business and society.
---
Current projects
The Foundation is currently involved in the following european and international projects:
ENLIGHTENme - Innovative policies for improving citizens' health and wellbeing addressing artificial lighting
Funding programme: Horizon 2020-SC1-2020-Two-Stage-RTD RIA - Better Health and care, economic growth and sustainable health systems
Period: March 2021 - February 2025
MICROBE - Minimizing the influence of coronavirus in a built environment
Funding programme: Erasmus+
Period: October 2020 - September 2023
EX-TRA - Experimenting with city streets to TRAnsform urban mobility
Funding programme: JPI URBAN Europe - Urban Accessibility and Connectivity
Period: March 2021 - March 2024
UcanACT - Urban ACTion for cancer prevention: adult and senior citizens practice physical activity within public urban green spaces to prevent cancer diseases
Funding programme: ERASMUS-SPORT-2021-SCP
Period: July 2022 - June 2025
INCA - INcrease Corporate political responsibility and Accountability
Funding programme: HORIZON-CL2-2021-DEMOCRACY-01-02: Economic models and modern democracies
Period: October 2022 - March 2026
CITIES 4.0 - Climate Innovation Through Interactive Ecosystem Summits
Funding programme: HORIZON-EIE-2021-CONNECT-01: Interconnected Innovation Ecosystems
Period: September 2022 - April 2024
SAFE-CITIES - riSk-based Approach For the protEction of public spaces in European CITIES
Funding programme: HORIZON-CL3-2021-FCT-01-07: Fighting Crime and Terrorism 2021
Period: November 2022 - January 2025
In our archive you can find information about our past projects.